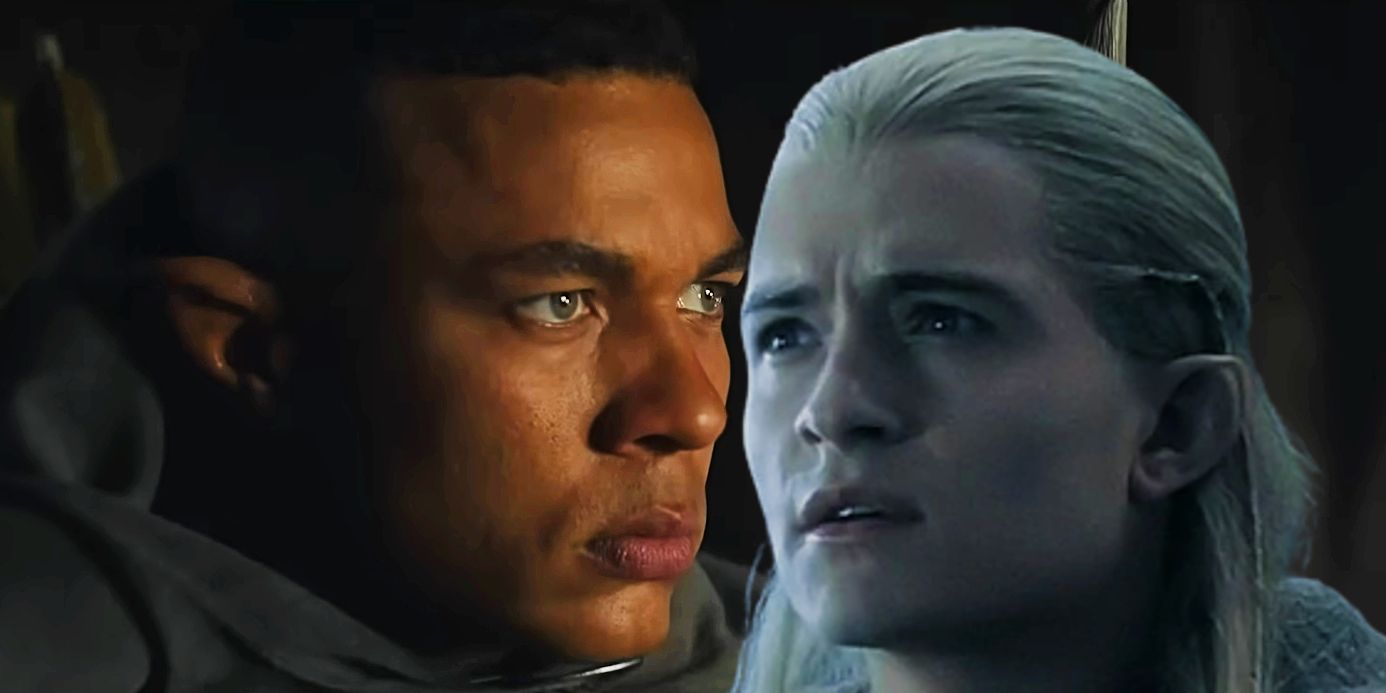 In a sweet new social media post, The Lord of the Rings' Legolas actor, Orlando Bloom, unites with The Lord of the Rings: The Rings of Powers' Ismael Cruz Córdova. Based on J.R.R. Tolkien's beloved fantasy novels, Peter Jackson's The Lord of the Rings trilogy introduced audiences to the world of Middle-earth and the array of races and creatures that inhabit it. While Elijah Wood's Frodo, a Hobbit, is the character ultimately charged with destroying the One Ring, he is aided in his quest by a valiant fellowship, which includes Legolas, an Elf, Gimli, a Dwarf, and Aragorn, a Man.
Taking place thousands of years before the events of Jackson's The Lord of the Rings, The Rings of Power chronicles the rise of evil in the prosperous Second Age of Middle-earth. While the show features a few returning characters, including Galadriel (Morfydd Clark) and Elrond (Robert Aramayo), the cast is primarily made up of new characters that audiences are just meeting for the first time. Among the newcomers is Arondir, played by Córdova, the first Elf in the world of The Lord of the Rings to be played by an actor who isn't white. Like several of his co-stars, Córdova was recently the target of racist backlash online from a small subset of angry fans.
Related: The Rings Of Power Is Already Setting Up Isildur's One Ring Betrayal
In a sweet new post on Instagram, Bloom poses with Córdova and includes the Elvish word "mellon," which means friend. Prime Video commented on the post, calling the two actors "Legends" with a heart Emoji, and Córdova himself also replied, reciprocating Bloom's use of the word "mellon." Check out Bloom's new image below:
Although best known for his role in The Lord of the Rings, Bloom most recently reprised his role as Legolas in Jackson's The Hobbit trilogy. The films were met with a more lukewarm reception, but Bloom's return was universally loved by fans, even if it did feel somewhat disconnected from the story of Martin Freeman's Bilbo. Bloom's post follows a touching show of support from other The Lord of the Rings actors following the racist backlash against The Rings of Power, with Wood, Sean Astin, Dominic Monaghan, and Billy Boyd all expressing their solidarity with the new cast.
Unfortunately, due to the timeline of the show, it's very unlikely that Legolas will actually get to appear alongside Arondir in The Rings of Power. Bloom's social media post is, however, a nice show of support and a touching passing of the torch, with Arondir not unlike Legolas in terms of temperament. It remains to be seen what will become of Córdova's character in future episodes of The Rings of Power, but knowing that a star from the original The Lord of the Rings trilogy has his back is surely a good feeling.
Source: Orlando Bloom/Instagram